Contributors
Since its founding 26 years ago, World Trade Press has been a leading authority on the topics of international trade, international travel, and world cultures. The majority of our content (about 85 percent) is proprietary to World Trade Press. It is the result of collaboration between our in-house editorial staff and an international team of writers and topic experts, who are recruited based on their research skill and first-hand knowledge of a given topic. Where applicable, an attribution at the end of an article credits the writer or researcher. An attribution is considered impractical when many individuals contribute over time to the initial creation and subsequent updates of a single article. See below for profiles of our current in-house editorial staff and international writing team. A portion of our content (about 15 percent) comes from reliable public domain sources or is reproduced with permission from top-tier international organizations. Reproducing this material in the same products with our proprietary content serves our clients by uniting valuable information in one accessible location. The sources for this information are listed on each applicable page.
Publisher
Edward G. Hinkelman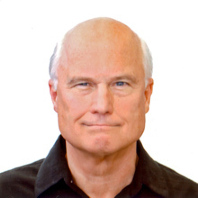 Edward G. Hinkelman
Edward G. Hinkelman is an international economist with degrees from Tufts University and the University of Paris, and is the CEO/Publisher of World Trade Press. Mr. Hinkelman has more than 30 years' experience as an importer and exporter, and has traveled to and done business in more than 80 countries. He is the author of the industry standard Dictionary of International Trade, now in its twelfth edition, and three other industry reference books. Mr. Hinkelman has been a member of the National District Export Council and a visiting lecturer on trade-related subjects at the University of Michigan, Tufts University, San Francisco State University, numerous TEC (The Executive Committee, now known as Vistage) meetings, and other industry programs and seminars.
Ed loves to travel the world and savor its varied cuisines: street pad Thai in Bangkok, ceviche in Mexico, Shanghai dumplings, French bouillabaisse, Japanese sushi, Indian dal with naan, Russian borscht, Argentine lomo, San Francisco cioppino, Italian seafood linguine, and North African lamb coucous are just a few dishes that come to mind.
Editorial Team
Brielle Burt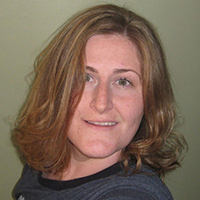 Brielle Burt
Brielle Burt was born and raised in Northern Michigan where she earned a bachelor's degree in technical and professional communication from Ferris State University in Big Rapids. Having worked at several newspapers as a reporter, copy editor, and page designer, Brielle's background is mostly in journalism. She started working for World Trade Press as a freelance writer at the beginning of 2018 before being hired as a full-time writer and editor in July 2018. She enjoys cooking for her family.
Felicia Topp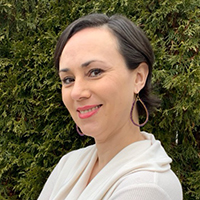 Felicia Topp
Felicia Topp is a native of Traverse City, Michigan, and enjoys the relaxed lifestyle and beauty of all four seasons. Her love of writing, reading, and current events led to a BA in journalism from Michigan State University. She's worked as a communications specialist for nonprofits and marketing firms and done freelance writing for area companies and publications, including work as a restaurant and book reviewer. Her growing interest in food was sparked by trips to Norway and Hawaii, with culinary highlights including green papaya salad from a food truck on the North Shore of Oahu, and the islands' raw fish dish, poke. Her work at World Trade Press satisfies her curious nature and her quest for knowledge.
Developers
Darren Wiltse
Darren Wiltse is a back end developer at World Trade Press. His responsibilities include managing the databases, working on the CMS, and handling customer service needs. He enjoys writing code in new and challenging ways. Prior to joining the WTP team, Darren obtained a BS in computer science from Michigan Technological University. In his free time, Darren enjoys eating pizza four days a week. He hopes that this database will help users also eat pizza four days a week.
Ben Ventura
Ben Ventura is the former Director of Software Engineering at World Trade Press. Ben studied Computer Science at Sonoma State University, and has over fifteen years of experience building websites, content management systems, ecommerce platforms and cloud applications.
Dean Tisthammer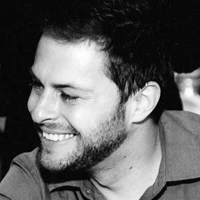 Dean Tisthammer
Dean Tisthammer is a former Full-Stack Developer at World Trade Press. He has a BA in Geographic Information Technology from Sonoma State University in California, and has over ten years of experience designing and developing web sites with a focus on user interfaces and interactive elements.